The White Carbon Edition™
Design or Performance? Pick Two.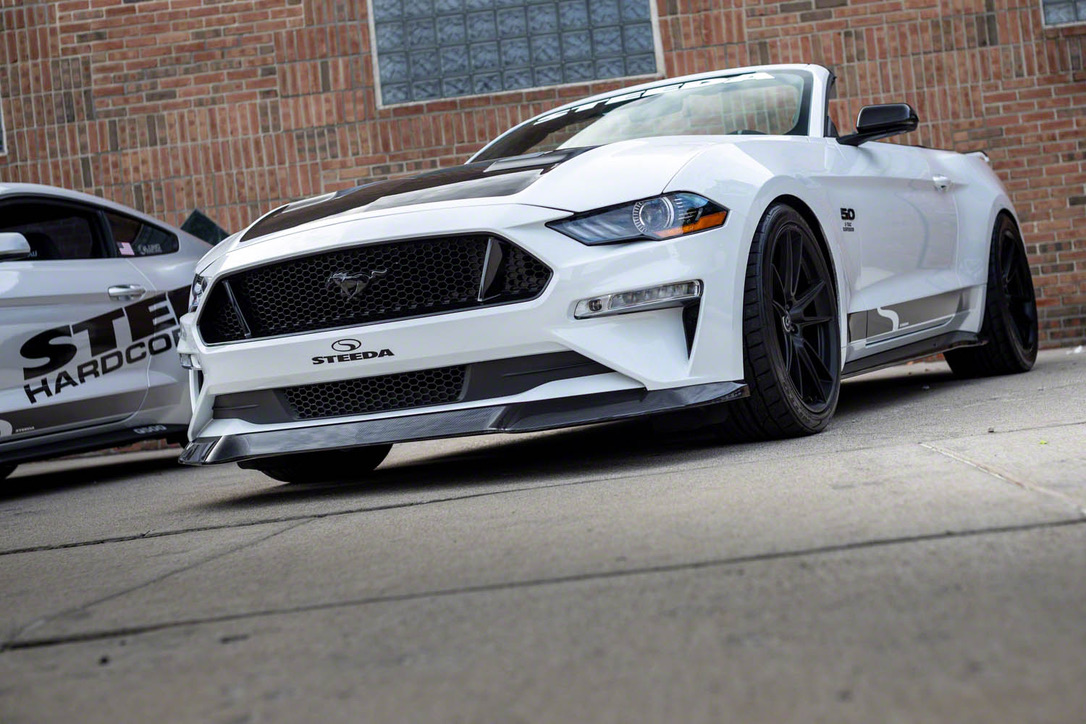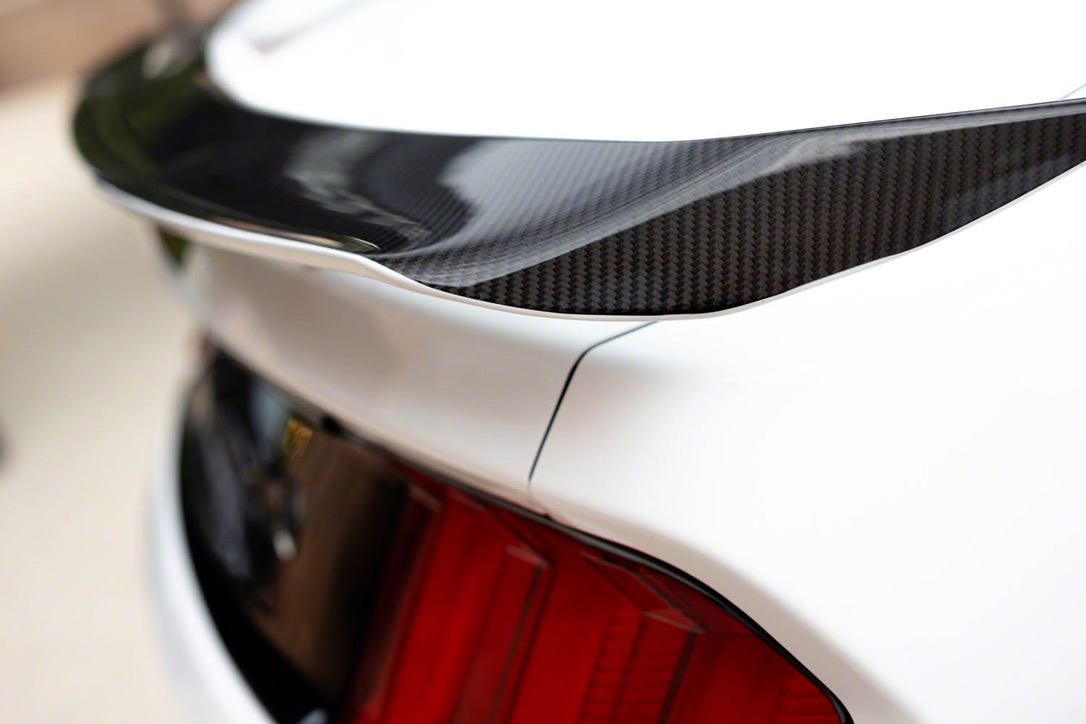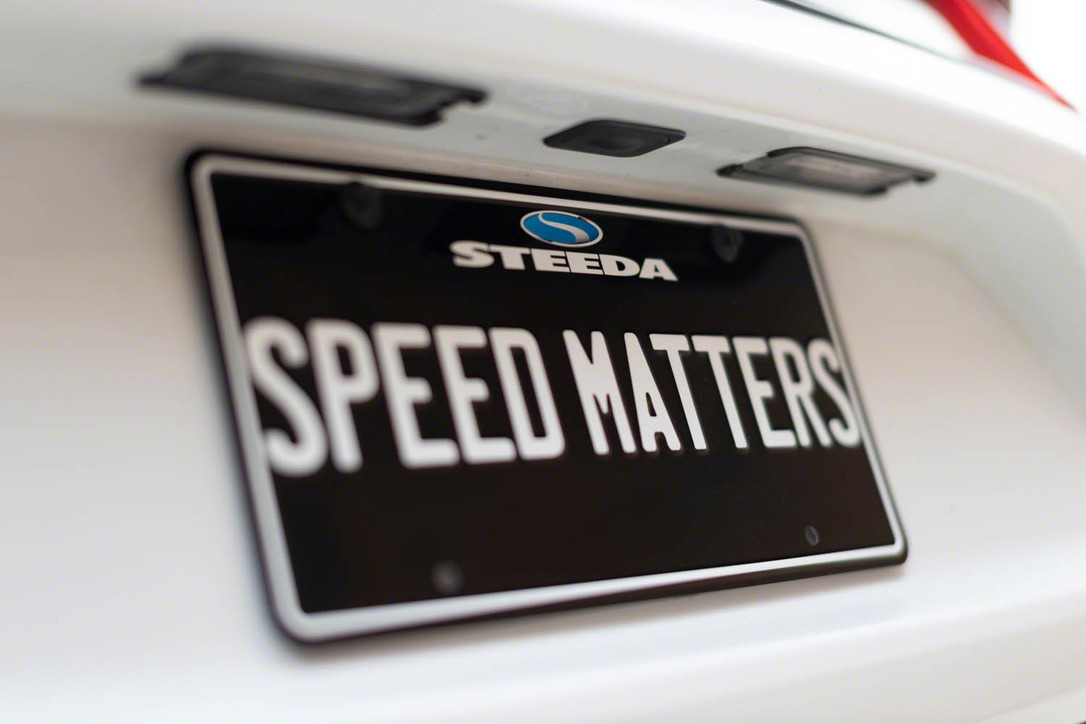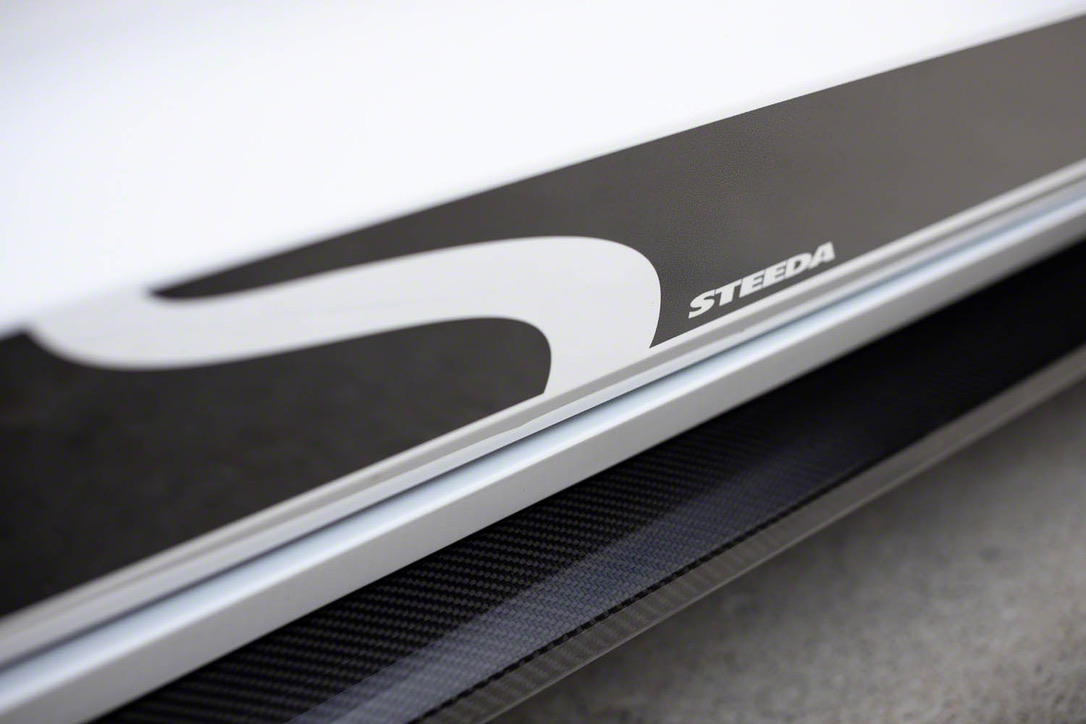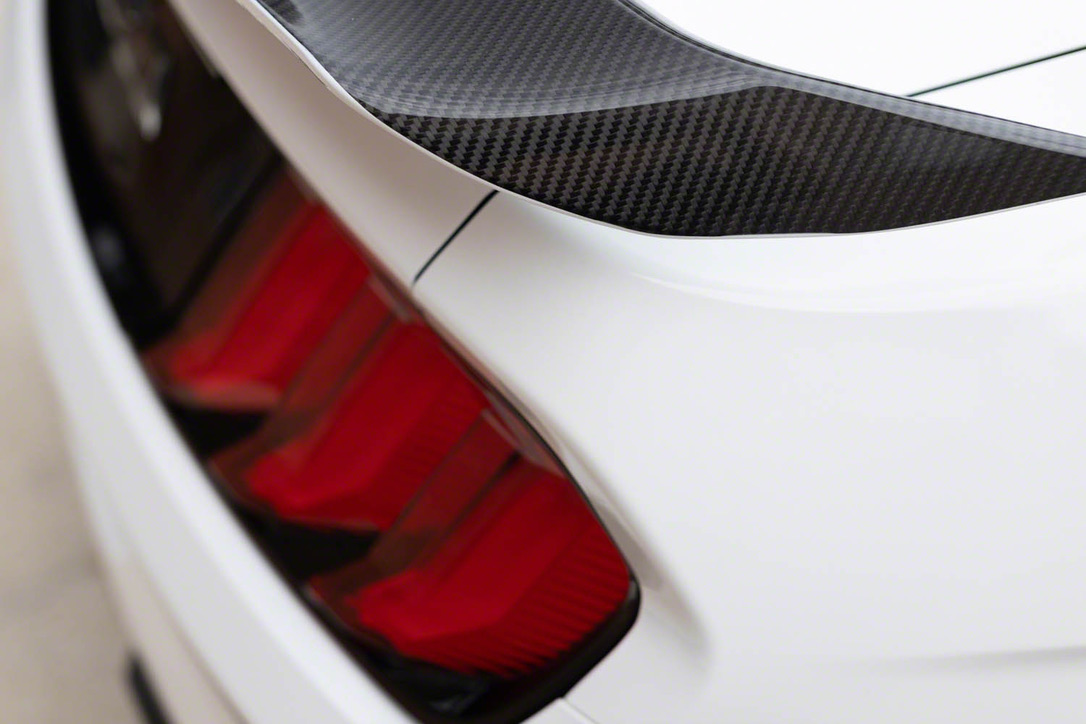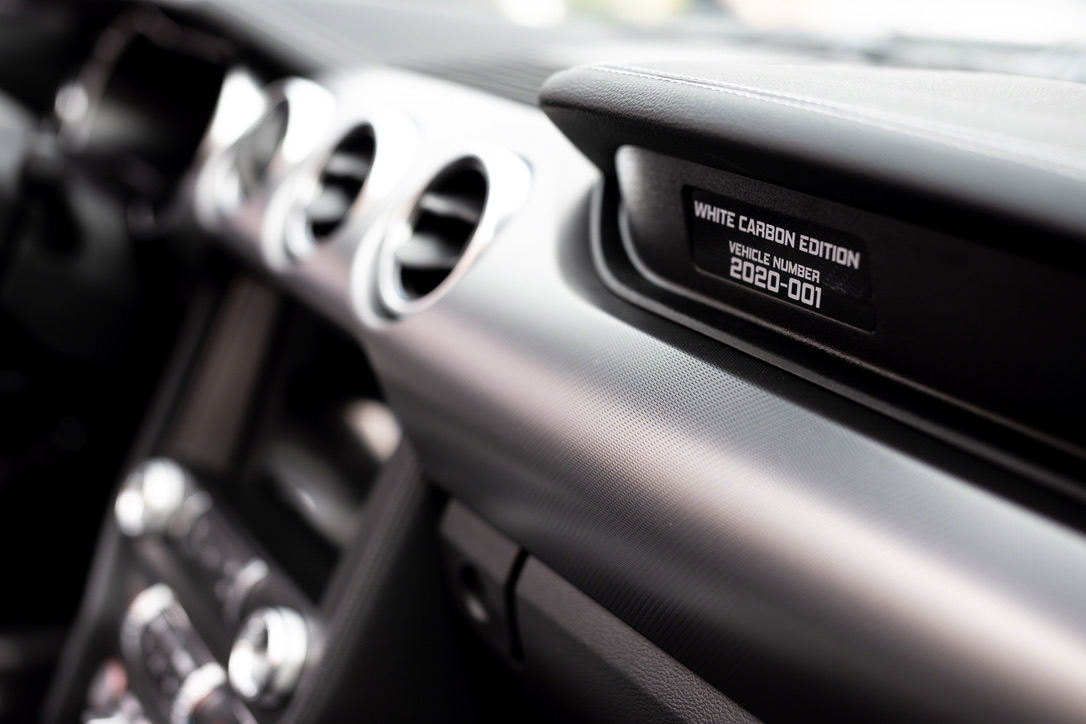 The White Carbon Edition™ by Steeda and SpeedKore
In a world often made up of shades of gray – of nuance – of subtle distinctions – there stands Steeda and SpeedKore. We see the world more clearly. There's winners. And losers. First place. And last. Fast or slow. Right or wrong.
Black and White
The new limited edition White Carbon Edition Mustang Convertible™ by Steeda and SpeedKore is a welcome reminder that sometimes clarity is a good thing. We leave no room for gray. And no room for compromise.
Dressed in dazzling white, it's highlighted with bespoke carbon fiber blackout pieces, muscular black HRE wheels, and a stunning black leather interior, framed by a black convertible top. The White Carbon Edition is available exclusively as an option package only on the Steeda Q850 and Q500-series of performance Mustangs from Steeda Performance Vehicles.
Refined elegance. Sophisticated handling. Brute power. For those that demand the best…. of everything!
You've always known our engineers knew their way around race tracks and dynamometers. They're equally at home in refined drawing rooms and elegant high society salons. Into that world, we offer the The White Carbon Edition Mustang™ – a high performance masterpiece reserved for those select few that seek the very best of everything. It combines the raw power and world-class handling that Steeda is famous for, with bespoke appointments by SpeedKore that are second to none. We like to think of it as sophisticated elegance meeting brute torque and road-racing handling. It's equally at home on spirited twisty backroads or queued up in a valet line in Beverly Hills.
The partnership of Steeda and SpeedKore combines the best of two passionate companies. Steeda's 31 years of industry-leading performance and handling expertise melded with SpeedKore's unequaled bespoke design and engineering of the industry's highest quality carbon fiber components led to the ultimate Mustang Convertible - the White Carbon Edition.
White and Black. Elegance. Refinement. Romance. Excitement.
The White Carbon Edition™ by Steeda and SpeedKore is a sophisticated, bespoke, enhancement to our legendary Q500 and Q850-series Mustangs. Offered exclusively using a white Mustang GT Convertible as it's base, it is available in two Steeda Q-Series configurations in either a manual or automatic transmission:
Q500 with 550HP

Q850 with 775HP
It comes outfitted with the finest SpeedKore carbon fiber components available, including:
FrontSplitter

Hood

SideRockers

Mirror Caps

Rear Spoiler

Unique White Carbon Edition Badging - door sills, interior, engine compartment, and supercharger (if applicable)
Other standard features include:
Steeda Q500 or Q850 G/Trac Performance and Suspension Upgrades

Black HRE FlowForm FF01 Aluminum wheels (20" x 9.5" front and 20 x 11"rear)

Nitto High Performance NT555 G2 Tires (275/35-20 and315/35-20)

Alcantara Steering Wheel with vertical white leather stripe at the 12:00 position

White Carbon Edition Floor Mats by Lloyds
Our Vehicle Concierge will work closely with you to ensure your custom-built Steeda White Carbon Edition is equipped with the equipment and features that match your taste and temperament. We build our vehicles to the highest quality standards including performance pats manufactured under rigorous ISO Certification. That's why we can stand behind them with a 3 year/36,000 mile limited warranty.
Refined elegance. Sophisticated handling. Brute power. For those that demand the best…. of everything!